Funding Initiatives
Alianza launches our first T-shirts!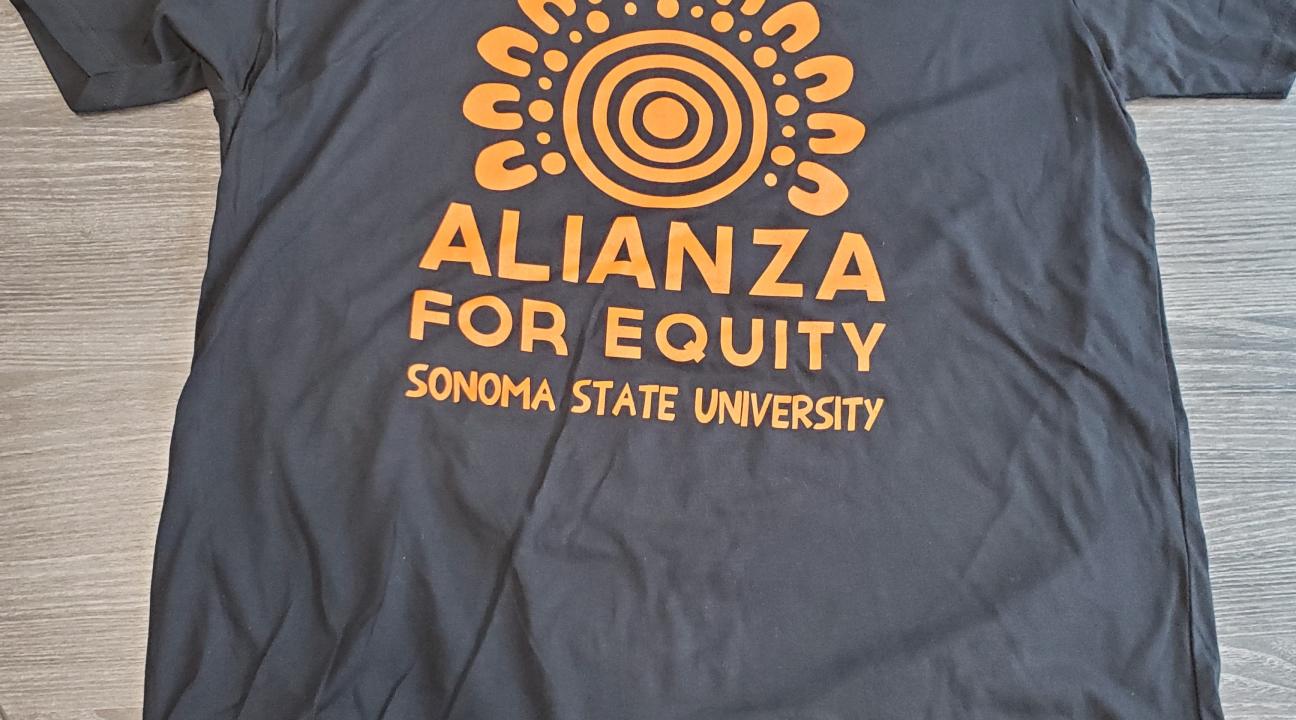 Interested in showing your support for Alianza for Equity?  We just created our first T-shirts ever and are excited to start selling them!  T-shirts cost $15 each and all the money raised goes back to Alianza for Equity to help us support projects in the future.  Our sizes include small, medium, large, and extra-large and supplies are limited.  T-shirts can be purchased online here* or at the Student Information Desk in the Student Center.  After you complete your purchase online or at the Student Center, you can pick up your shirt from Arcelia Sandoval; please email her to set up a pick-up time.  Join us in showing our pride for Alianza for Equity by purchasing a T-shirt today!
*If you are purchasing a shirt online, please note that you will be prompted to log into your account to complete the purchase.  Please note that this is a separate account from your SSU account. Our shirts are sold through the Green Music Center box office, so if you have purchased items through the GMC before, you can use your GMC account to complete this purchase.  If not, please create an account to complete the purchase.